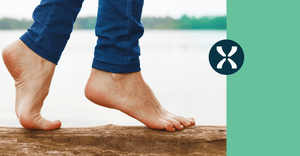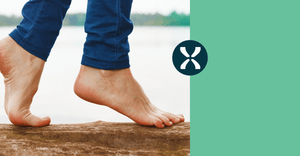 Your Nature, Everywhere.
All of us are subject to the immune-suppressing actions of time, and chemical contaminants in our body, from food, water, environment, and all the stresses of todays fast-paced lifestyle.
Respecting your time, your nature and your body, bodytox uses ancient and traditional knowledge aligned with science and technology so that you can (re)discover the balance between your wellbeing and being-well.
Bodytox - 15 years helping you detox your world!
AVAILABLE NOW
Master Detox Cleanse
Treat yourself or the one you love with this fantastic cleanse & renew combo deal. It comes with The Master Antioxidant Liquid Liposomal Glutathione and a Box of 10 Detox Cleanse & Renew Foot Patches. The utmost & unbeatable cleansing combo currently available in the market. PLUS you save £10!
Shop Now
Liposomal
Glutathione
Glutathione is The Master Antioxidant and key detoxifying agent scientifically proven to help keep your mind and body young and lively.
Shop Now
Relax | Refresh | Re-energise
Detox Foot Patches
Bodytox Detox Cleanse & Renew Foot Patches combine quality natural active ingredients with harnessing the power of reflexology, to promote purification, relaxation and balance.
Shop Now
Bodytox Foot Patches harnesses a centuries-old therapy method based on the reflexology concept, working from a reactor map for the sole of the foot showing the links to the internal organs.
All-in-One
Open the cover of the envelope and remove the patch.
Simple Application
Peel back the paper edges to reveal the patch inside.
Reflexology Concept
Apply the patch whilst peeling back the protective adhesive. Smooth and press firmly onto the foot.
Combining quality natural active ingredients with the power of reflexology, bodytox patches promote self-care and wellbeing.
............................................................
In the pulse of life and time, everything is interconnected.
Find your rhythm. Your balance. Yourself.
Connect with nature. Evolve. Transform.
I work long hours and constantly feel tired and run down. Since I started using Bodytox foot patches, I have more energy and have been less tired, they definitely work.

I have been using Bodytox warm patch for years now. It is a great general muscular pain relieve product and I particularly like the fact that it works directly on the affected area, without causing any burning discomfort. I decided to send this message to thank you as last weekend my teenager daughter came to visit, and as she was complaining of period pain and I wasn't sure what could help, I offered the patches. They worked wonders and now she is also your new customer. Thank you guys for the amazing product!

For many years I have been suffering from insomnia, and during this time I tried everything. Until I discovering Bodytox sleep patch. The reflexology process and the lavender fragrance has been helping me to relax and to establish a new routine. Since my very first patch up to now, 5 months later, I am sleeping much better and the patch is coming back with a lighter colour. Thank you Bodytox!

I have been suffering from achy feet prior to wearing the patches, but they were relieved straight after the following morning. The dark colour of the patches gives a great sensation of cleansing and it is interesting to see that it comes lighter and lighter, day after day.

My husband and I are strong believers that Botytox detox patches were essential on his recovery. I now recommend them to all my patients!

I am often quite cynical when it comes to new products, but I was presently surprised at the effects the patches had, even after wearing them for one night. Strongly recommend it!

Frequently Asked Questions

Yes, you can buy from Bodytox.co.uk wherever you are in the world.  However, please be advised that outside of U.K. and Ireland will be additional shipping charges and import duty might be incurred.

Yes, absolutely.

Bodytox.co.uk is a secure website. At checkout you can use your Visa, Maestro, MasterCard, or American Express cards. You can also pay using Apple or Google Pay. All transactions are fully secure and encrypted.

Yes, we do. If you are not satisfied with your bodytox products, we offer you a no-quibbles full money-back guarantee (minus the delivery fee). All you have to do is to contact us with your order number, then send the product in its original packaging together with a copy proof of purchase receipt.

Please do not return your products to a store as they may have a different returns policy. For fraud purposes, the company reserves the right to refuse a refund unless evidence can be shown that a legitimate sale has taken place. Refunds are limited to a maximum purchase of patches (14) and Liposomal Glutathione (1) per household.

Yes, we do. Just click on this link, and you will see all FAQs. However, if you still can't find what you are looking for, please do not hesitate to contact us, and our support team will be happy to assist you.